If you are looking for the best roofing contractors in Arlington, you're in the right place. We work hard every day, to keep our reputation for excellence that we've earned in the Dallas-Fort Worth area. Our team is dedicated to providing excellent service, and we will be able to help you with any type of roofing problem.
Roofers in Arlington, TX
Finding a good roofing company can be challenging, but we are here to help you. Instead of worrying about what might happen to your roof, Griffith Roofing will be able to solve all of your problems. It doesn't matter if you are in need of commercial or residential roofing. Our team can help you with hail damage repairs or any other type of roof repair. We also offer full roof replacements.
Griffith Roofing has been around for two decades, and we provide the best service in Arlington, Texas. Our team performs every project with extreme care and attention. We understand the importance of having a roof over your head, and we can ensure that you receive the best possible service.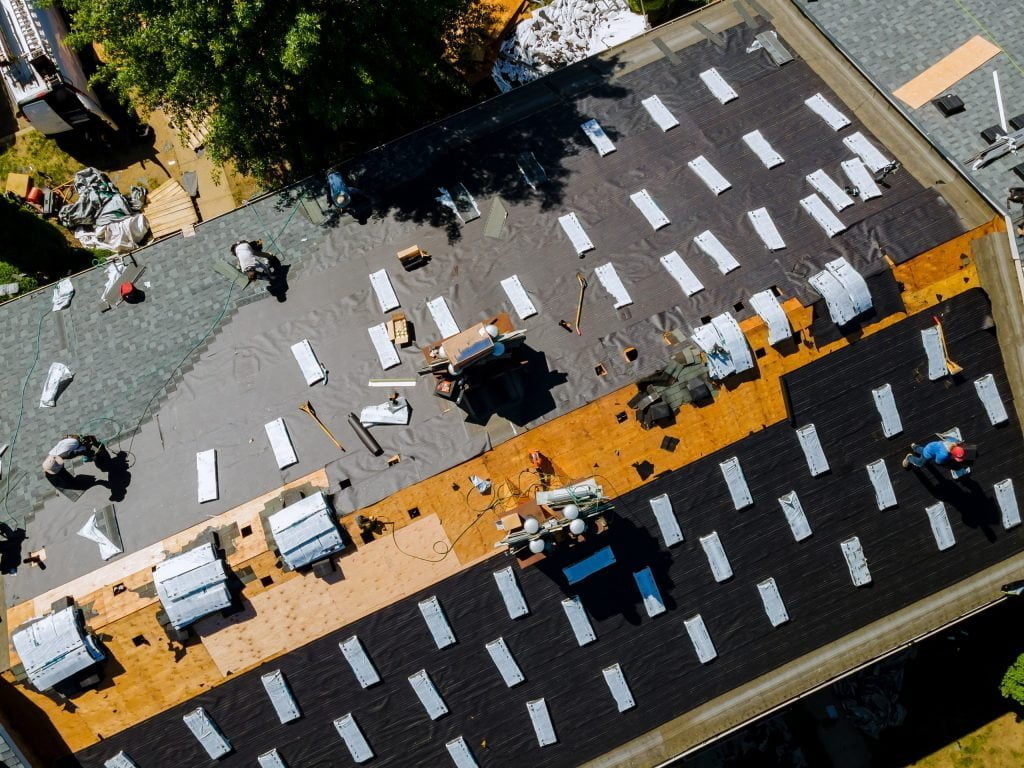 About Arlington, Texas
Arlington is the second-biggest city in Tarrant County, with a population of 400,000 people. The settlement of the area began in the 1840s, and it was soon one of the most popular destinations thanks to the Texas and Pacific Railway.
Over the years, Arlington kept growing, but the growth rate was slow until the sixties when the population growth rate saw an increase of nearly 500% compared to the previous decade. And so, Arlington became one of the most important cities in the area.
Today, it is home to the University of Texas at Arlington and many important companies, institutions, amusement parks, professional sports centers, etc. It only shows how the city improved and how it became a go-to destination for many people.
But if you are living in Arlington, you are probably aware of the danger that is hail and how much it can damage the roof of your home. That is why it is essential to solving the problem as soon as it appears since delaying the inevitable will only cost you more money.
Contact Griffith Roofing for Repairs in Arlington, Texas
Griffith Roofing is dedicated to providing the best service in Arlington, TX. It doesn't matter if you want to fix a hail dent or do a roofing inspection. We hire only experienced professionals that will be able to answer all of your questions and solve any problem, and we can assist you every step of the way.
At Griffith Roofing, we follow strict rules, and if you need a new roof, we will be there within 24 hours. We have replaced over 3,000 roofs in the Dallas-Fort Worth metroplex area, and we don't plan on stopping any time soon. If you have any questions about our methods, prices, roofing materials, or anything else, feel free to contact us. Our top priority is keeping you and your family safe with a fortified roof!